Over 70's Cruise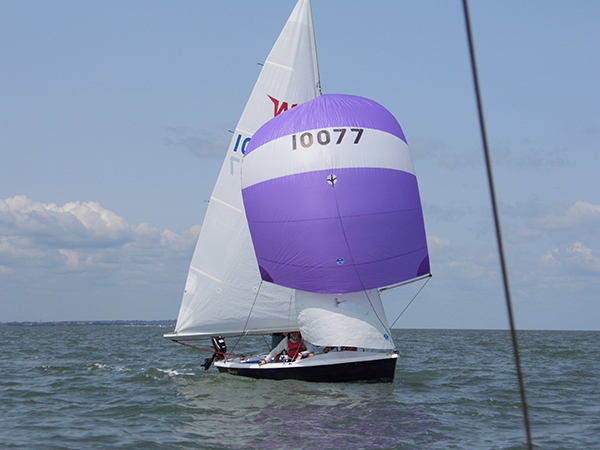 Published 11:12 on 8 Jun 2022
At long last "Stargazer" the Wayfarer World belonging to Dai and Simon, "Spit & Spat" has made it down the club and has been for it's first sail of the season.

Last Monday 30th May, sporting a brand new 4 stroke engine on the back, the intrepid two made a dash for Reculver Towers followed by Puffin the club's 'Pocket Battle Ship', on the first club cruise of the season. Puffin was manned by Tony Smith, Dave Hogben and John Sinclair, pockets bulging with pennies to buy lunch and a few pints at the Ethlebert pub, with fishing rods dangling over the back of the boat (Just in case). These guys know how to enjoy themselves.
Due to other commitments of the over 70's brigade Stargazer was the only sailing dinghy on the cruise. After a slow start the wind picked up and Stargazer was able to lift up her skirts on the journey back with a good force three to four beam reach, spinnaker flying all the way home.
Next cruise to Whitstable Monday or Tuesday of next week. Contact Tony Smith for details.
Last updated 08:18 on 22 June 2022